Location: Milam, WV – Hardy County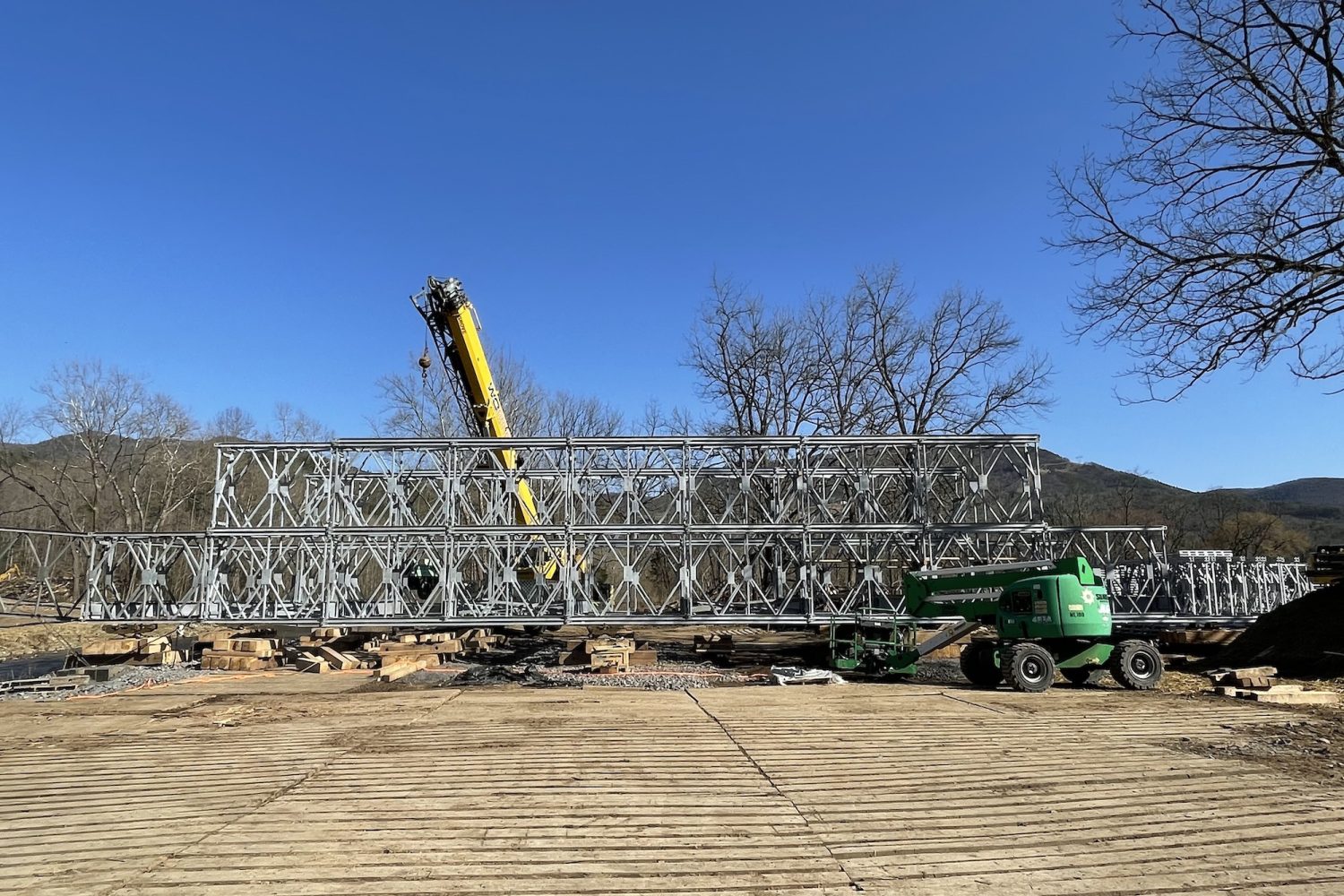 The Thoma Family Bridge was constructed as part of the TL 550-Phase 2A to help facilitate construction of Dominion Energy's new powerline. The $500,000 bridge is located adjacent to South Fork Road in Hardy County, WV. The bridge spans 200 LF of the South Fork of the South Branch of the Potomac River (also known as the South Fork River). The truss bridge is a Double – Double Reinforced Two assembly. This means that it is two rows of double panels on each side of the traffic lane.
Team members were tasked with completing the 200 LF, double panel Acrow Bridge in 2 weeks. This was the first Acrow Bridge that A.L.L. Construction, Inc. has ever constructed. Abutments were constructed of timber matting and supported with riprap. Team members constructed the 200 LF span on two-double rows of horizontally braced rollers. Upon completion, the newly constructed truss-bridge was then shoved across the South Fork River with a D6 dozer where it cantilevered and landed on a temporary pier before resting on the forward (home) temporary abutment. Crews then systematically installed all roadway panels and guardrail. Team members successfully completed construction of the temporary bridge within the allotted timeframe.
Currently, the bridge serves on a temporary abutment foundation. In the future, team members will be tasked with constructing new abutment foundations comprised of drilled caissons. Upon completion of the abutments, their respective backwalls, and the east wingwalls, the temporary bridge will be removed from its temporary foundation to the newly constructed permanent abutments.